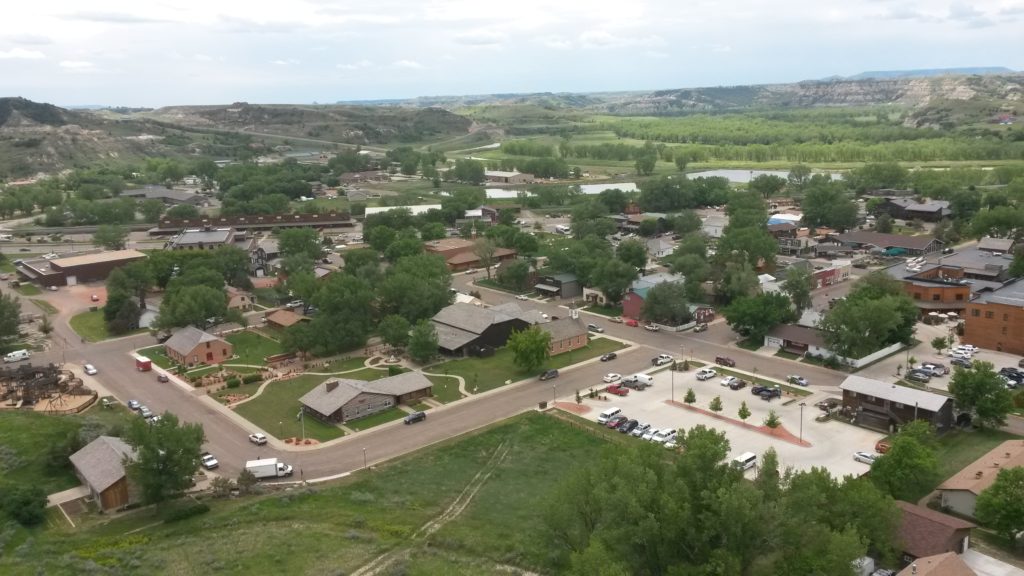 The summer of 2015 I traveled to Medora, North Dakota with Cru on a summer mission. Cru is an interdenominational Christian organization on college campuses around the world. There were 26 students and 8 staff that went to Medora this summer. We worked 40 hours a week with the Theodore Roosevelt Medora Foundation and more than 20 hours a week with Cru. There were over 20 countries represented in the small town of Medora.
Our main goal in Medora was to build relationships with our coworkers and give them an opportunity to learn more about faith. Many of them may never have even heard accurate portrayals, if anything, of Christianity. We do not try to force our opinions on them but give them the chance to hear. ​Cru Summer Missions Tweeted that for the 2015 summer there were 183 teams plus 3,512 students that went on summer missions.
Theodore Roosevelt National Park
My Team – My Family
The staff were there in the beginning weeks to help lead and guide us; but, they were not there to stay. Part-way through the summer, the staff head out from Medora and us students are then given roles to fulfill.
My team was filled with people I have never met before, but they quickly became like family. I will never forget the friendships made with these incredible people and I look forward to seeing them again one day.
Theodore Roosevelt Medora Foundation
Theodore Roosevelt Medora Foundation
The Theodore Roosevelt Medora Foundation (TRMF) is where members of Cru worked during the summer. TRMF owns many businesses in Medora and is an awesome company to work for. TRMF operates restaurants, attractions, and lodging. Medora's largest attraction is the Medora Musical (operated by TRMF). To find out more about TRMF, The Medora Musical, or Medora, check out their website here.
I worked at the Chuckwagon Buffet for the majority of the summer and then the Maltese Burger for the last two weeks of my time in Medora. At the "Chuck" I worked with people from all over the world. Some of the countries represented between these two restaurants consisted of Russia, The Czech Republic, Taiwan, Kazakhstan, South Africa, Ireland, Mexico, The Dominican Republic, The Philippines, and Bulgaria.